Are you looking for a new pair of jeans that will make you look and feel fabulous? If so, you should consider investing in a pair of high-waisted jeans. High-waisted jeans have become extremely popular in recent years, and for a good reason, they can help create a flattering silhouette and make you feel confident and sexy. If you're unsure which style of high-waisted jeans to choose, keep reading for some tips.
Don't let the high price tag of designer jeans keep you from getting the style you want. These days, there are a number of great options for high-waisted jeans to help you achieve that look. With so many different styles and colors to choose from, you're sure to find a pair that will have you looking fabulous.
Why should you wear high-waisted pants?
If you're looking to add a touch of sophistication to your everyday style, look no further than high-waisted jeans. These jeans provide a timeless look that never goes out of style, and they can help you achieve the perfect silhouette.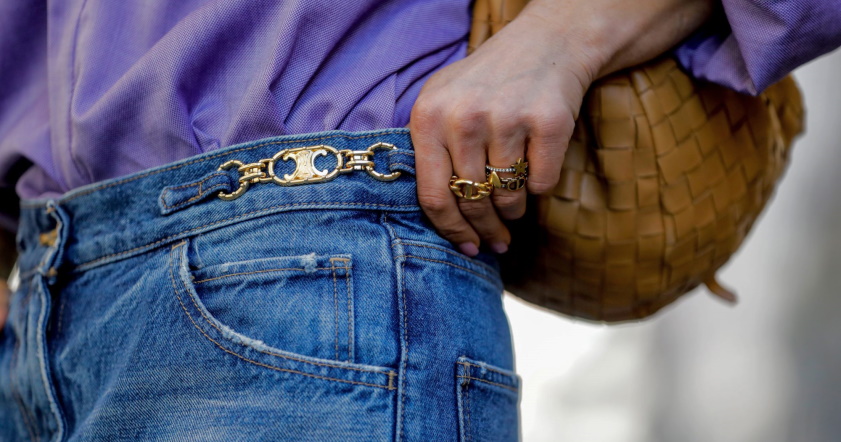 There are many different styles of high-waisted jeans to choose from, so you can find the perfect pair for your unique style. So, whether you're looking for a classic denim look or something a little more trendy, there's a pair of high-waisted jeans out there for you.
Don't worry if you're not sure how to style high-waisted jeans. There are many ways to wear them, and the possibilities are endless. Browse through this list to find your favorite style and learn how to rock it.
Advantages of wearing high waisted jeans
I know what you are thinking. "High-waisted jeans or pants… they look so grandma-like! Who wants that?" Well, most women don't want that. However, high-waisted clothes can also be flattering and slimming for many of us if done right with the rest of our outfit choices. And most importantly, they can help us to look taller and leaner.
Here are four reasons to rock high waisted jeans or pants:
They lengthen your legs.
High waist pants can be your best friend if you have short legs because they will make your legs look a little bit longer. This is especially true if you wear them with a heel.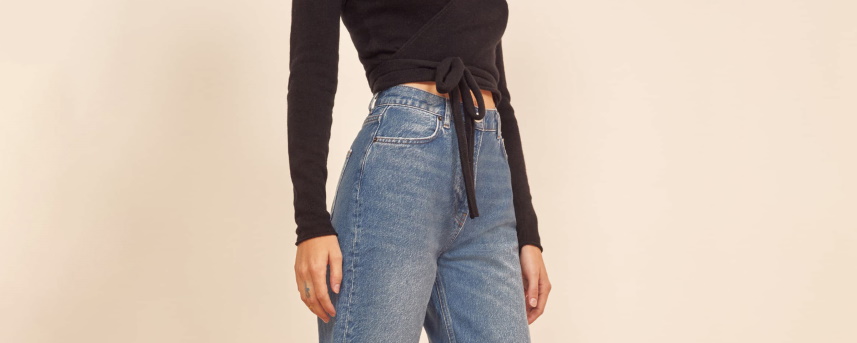 They suck everything in.
If you have a bit of a tummy or love to eat, high waist jeans or pants can be your savior because they will help suck everything in and give you a more streamlined look.
They make you look taller.
High-waisted jeans and pants will give you a long, lean look which can help to make you appear taller.
They slim your hips and glutes.
If you have wider hips or larger glutes, high-waisted jeans and pants will help to create the illusion of a longer, more streamlined line from top to bottom by slimming your hips and derriere.
Of course, if you are completely flat-chested, high waist jeans may not be your thing. They can create a "muffin top" effect if you wear them with a tight-fitting shirt. But have no fear! There is another way to look slimmer in jeans.